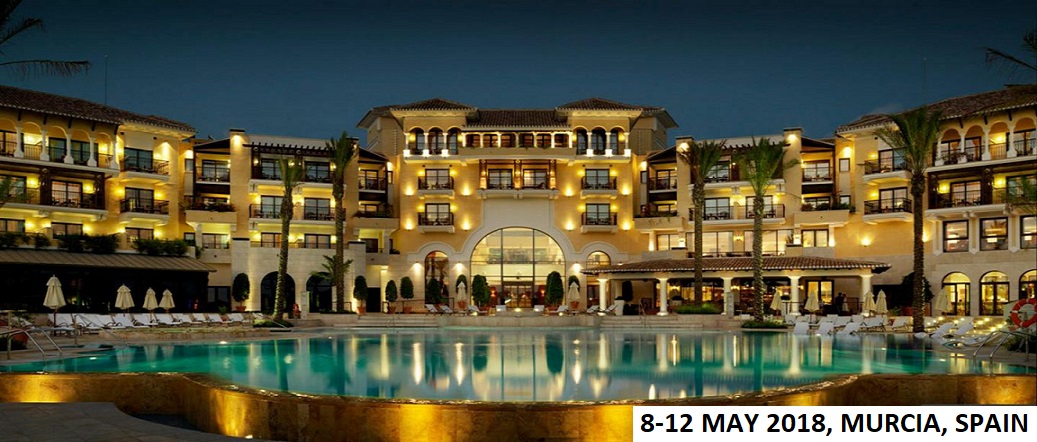 Click here for the welcoming message to Erasmus students by Mr. Jose Orihuela - University of Murcia rector
Location: South East part of Spain
Elevation: 43 m (141)
Size: 881.86 km2 (340.49 sq mi)
Population: 441,003 (2016)
CLOSEST MAJOR AIRPORT: Alicante Airport


Murcia is one of the smaller regions of Spain. However, it has been said that within it's boundaries it encapsulates all that is Spain.
The Region of Murcia has miles of sandy beaches – the Costa Calida ( Warm Coast ) - rugged mountains and lakes - fertile plains capable of growing pretty much anything from salad vegetables to cotton and rice, oranges and lemons to grapes and apricots. Murcia has all of this as well as the healthiest climate in Europe (according to the World Health Organisation) with more than 320 days of sunshine per year.
Murcia - It's a secret - Ssh - don't tell anyone !
Considering the wealth of tourist "opportunities" in the Region of Murcia, it almost seems that the Region would like to keep them secret. More often than not, areas of tourist interest are found by accident (though the region is now installing a few signs!).
What makes the region of Murcia so special? – How long have you got!
The fabulous fiestas, wonderful food, fabulous scenery, excellent beaches and warmth of the local people all go together to make this an exceptional region of Spain.
We "found" the Region of Murcia in 2000 and have been exploring it ever since. We were amazed by the general lack of tourist information on the region (even in Spanish) and it is only recently that the region's possibilities for tourism are being promoted, and even now it is aimed more towards the Spanish than tourists from outside Spain. The more we found out, the more we wanted to find out. The Region of Murcia is a really fabulous area to explore.
Murcia - A little recent history…
For years the region of Murcia did not have the easy access of the other regions. However, in recent years the Region of Murcia has gained grants from the EU which have been wisely spent on a system of new roads. Also in the past few years Murcia airport (San Javier) has become increasingly popular with low cost airlines from the UK. Murcia has looked at the Costa del Sol to the South and the southern Costa Blanca to the North and has learned much from the overbuilding in those areas. Murcia therefore, has very strict planning laws that are aimed at protecting the beauty of the region and it has established several natural parks.
The Region of Murcia